The Entire Spectrum

of Automation Technology from a Single Source.

b+s AUTOMATION is your guarantee for a successful project execution. We offer you the entire spectrum of automation technology including all required services for all automation levels from level 0 to level 3; glady also as a full turnkey project.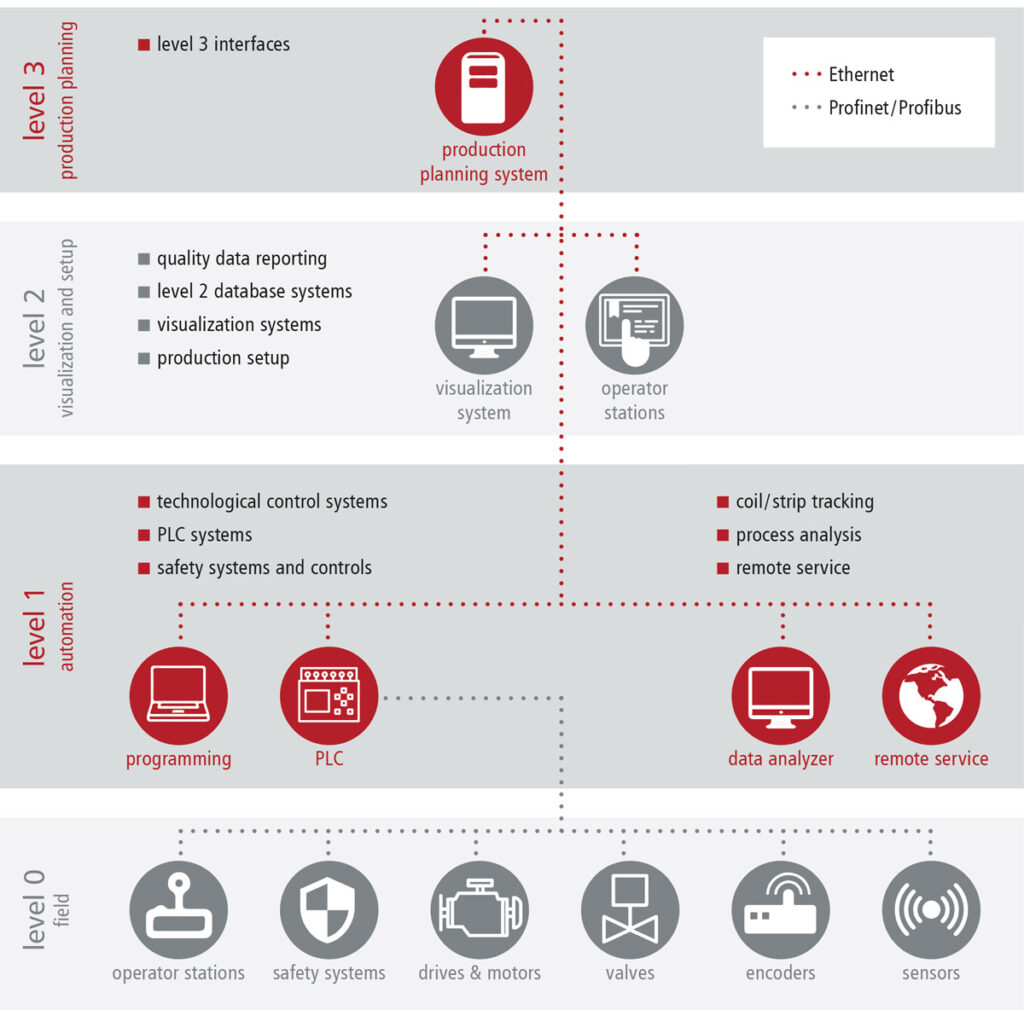 Services at a glance
HW engineering with ePLAN
manufacturing of switchgear and control desks and panels
software design and programming
electrical erection
commissioning
process optimization
user-oriented training
remote service
Advantages at a glance
robust and reliable processes thanks to our highly developed automation solutions
intuitive operation through our advanced operating concepts
first-class product qualities through our in-depth process know-how
maximum productivity through our process-oriented drive technology
safe line operation through our process-oriented safety concepts
easy maintenance through our field-tested and open automation solutions
User-oriented training and remote service
b+s Automation offers user-oriented training, because we would like you to become the expert of your new automation systems.
And in case you still might want to get our support, we are always there for you, gladly personally or remotely. As standard, b+s Automation uses the Siemens SINEMA Remote Connect, one of the easiest and securest VPN services in the industry. And beyond that we are of course open and flexible for alternative VPN access.